MidnightWatcher's Blogspot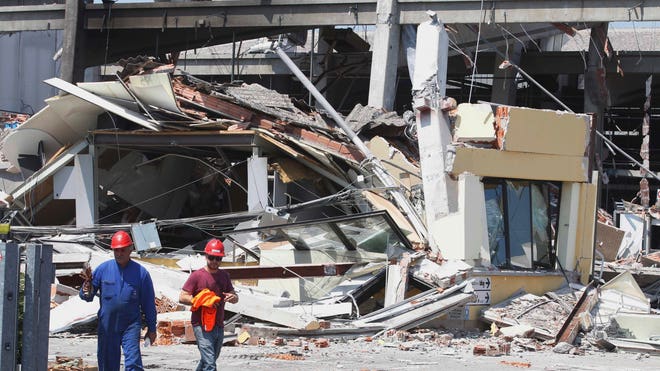 Associated Press – "MIRANDOLA, Italy – A magnitude 5.8 earthquake struck northern Italy on Tuesday, killing at least 15 people as factories, warehouses and a church collapsed in the same region still struggling to recover from another deadly tremor nine days ago.
In a hastily called news conference, Premier Mario Monti pledged the government will do `'all that it must and all that is possible in the briefest period to guarantee the resumption of normal life in this area that is so special, so important and so productive for Italy."
The region around Bologna is among the country's most productive. Italy is in the midst of another recession and struggling to tame its massive debt as the European debt crisis worsens.
The quake hit just after 9:00 a.m. local time (0700 GMT) and was centered 40 kilometers (25 miles) northwest of the city of Bologna, according to the U.S. Geological…
View original post 51 more words