MidnightWatcher's Blogspot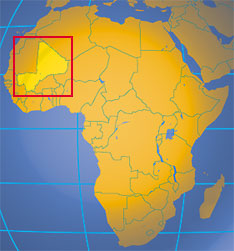 By Anne Look, Voice of America – "BAMAKO – Tuareg rebels and Islamist militants have joined forces in northern Mali and say they will create an independent Islamist state. The groups took advantage of a military coup in Bamako to seize control of the territory in early April. Resistance is growing in the north to the efforts to introduce Islamic law.
In the northern Malian town of Gao, court is in session.
Commissioner Abdoulaye Maiga begins by reading from the Quran in the roadside courtyard outside the former police station.
Once an area businessman, Maiga is a member of the militant Islamist sect Ansar Dine that residents say dominates the town.
This morning, Maiga hears the case of a man accused of letting his animals graze in his neighbors' fields. The accused confesses, says he has settled previous infractions by bribing authorities. This time, he promises to compensate his neighbors…
View original post 118 more words