MidnightWatcher's Blogspot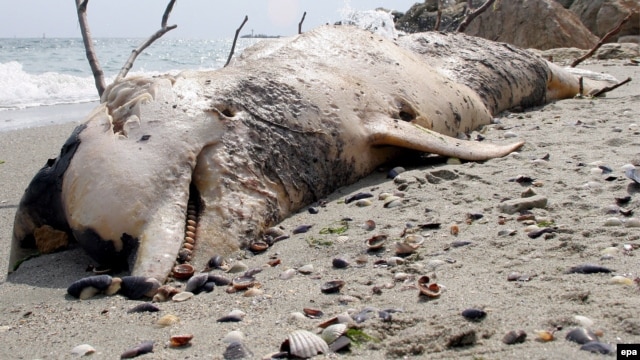 By Claire Bigg, Mariyat Shapsug – "Hardly a day goes by in Sochi, Russia's picturesque Black Sea resort, without a dead dolphin washing up on the beach.
With the tourist season just kicking off, the unexplained deaths have yet to draw much scrutiny.
But environmentalists are increasingly alarmed. The dolphin carcasses are also turning into a real holiday spoiler for vacationers drawn to the region's scenic beaches and pristine vistas.
Russian tourist Aida Kobzh was shocked to discover a group of dead dolphins last week at her local beach in Sochi.
'Everyone stood there and stared at the dead little dolphins lying belly up. Poor creatures!' Kobzh says. 'There were some on the beach but also in the water, they were floating there, dead.'…
The dolphins started washing up along Russia's Black Sea coast several weeks ago. They have also been spotted on Ukrainian shores.
Environmentalists are now talking about…
View original post 107 more words